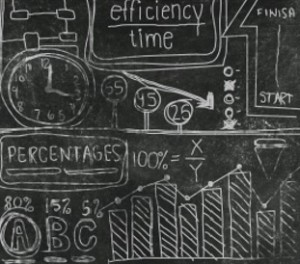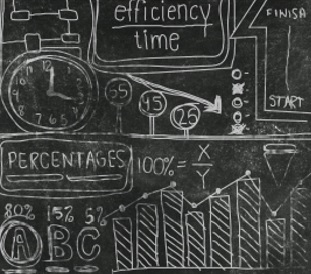 I've come to the realization that there are a lot of life hack websites out there with interesting hacks, tricks, good-to-knows and this-may-come-in-handys but many of them fail to bring it all together under one cohesive theme with an end purpose in mind.
To set myself apart from the herd, I've decided that regardless of the size of the hack, the end purpose I'm going to keep in mind is to increase freedom and maximize life, which falls right in line with lifestyle design mantra. Toward that end, from now on with each hack I'm going to give a quick explanation of how that hack has impacted my lifestyle, be it big or small.
So far, I'm not 100% of the way there in achieving the lifestyle of my dreams, but it's the journey that often makes us appreciate the destination even more. We'll see what works, what doesn't and what I learn along the way. And I'll share that journey with you in hopes that you achieve your goals and dreams.
This month's report is a bit shorter than the others, as April kept me busy doing a lot of things that were necessary, but not necessarily "report worthy."
Hanging Out to Dry
I've made the claim before that hardly a month goes by where I don't find myself fixing something around the house. This seems to still hold true.
On a quiet Saturday night at home the wife and I were chillin on the couch watching SNL when all the sudden – bang! We heard a loud noise coming from the laundry room.
The belt that turns the dryer drum had snapped rendering the dryer useless.
Sure, I could have called someone to fix it the next day or Monday the latest, but being part gear head that's not my style.
The next day I jumped online and ordered a replacement belt for about $15 from RepairClinic.com (if you're into repairing your own appliances or small engines this place has everything at a decent price).
When the belt arrived several days later I got to work. Upon disassembling the dryer I discovered a ton of lint around the inside. Since this can be a fire hazard, my first task was to clean all the lint (this actually took longer than the repair!).
Once the lint was gone, the belt was replaced, which, was not that difficult. We now had a working dryer and a backlog of laundry to keep it occupied.
Lifestyle design Impact: I probably saved at least a $100 on a service call, and since it's doubtful that the repair man would have taken the time to clean the lint as I did, it's a little bit safer now. It was also fulfilling to be able to do this repair myself and learn about the workings of a dryer.
Brew You Can Do
Good, craft beer is like liquid nectar to me.
In late 2011 I bought a home brewing kit and started making my own beer. Brews were made somewhat consistently until April of 2013 when we put an offer in on our first house. The house was a short sale and not in turn-key condition, so my attention and time shifted away from beer making and into closing the deal and making repairs.
In April of 2016 the new house was christened and the first brew on that property was made.
A book with clone brew recipes was used to make 1998 Alaskan Smoked Porter, a delicious beer that I had brewed before which is also unavailable in my area.
Brewing beer is both an art and a science, and his being my first brew in 3 years meant that I had to relearn some things.
Brewing is also a lot of hard work.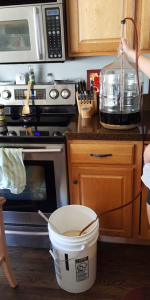 First, the equipment must be sanitized because the batch can be spoiled if wild yeast or bacteria find their way into the beer. The temperature should be controlled as precisely as possible during the first stage (before the boil) which is very hard to do on a typical stove top.
After being boiled for an hour or more, the beer must cool before the yeast is added. To avoid contamination, the cooling should be done as quickly as possible. Then comes the clean up and washing of the equipment.
Once the yeast has been pitched or added, the beer sits for a week or so before being transferred to another vessel called a carboy and the original vessel is washed (more clean up).
Then comes bottling, which requires the bottles to be sanitized. Once the bottles are clean, the beer is siphoned into each individual bottle and a cap is crimped on. The carboy is then rinsed and cleaned with the rest of the bottling equipment.
As of this writing the beer is bottled and waiting to peak in about 2 weeks. I've already tried one and it seems the hard work has paid off — it tastes great. Now if only I could get my hands on the real stuff so I had something to compare it to…
Lifestyle design Impact: Though brewing beer is a lot of work and requires patience before you can drink any, if you're a beer lover you may want to consider it. I was able to taste a beer that cannot be found in my area, and if I get good enough I can probably come up with my own recipes (though I'm not confident enough yet to try that) and make anything I desire, regardless of alcohol content, style, etc.
A brew typically yields 5 gallons (or 2 about cases) of beer so if I can keep the pipeline full by brewing more often I may hardly ever have to purchase beer again. It's also interesting to learn about the science behind brewing and fulfilling to sit back and enjoy a beer I made myself.
Until next time, keep hacking your way to the lifestyle you desire!