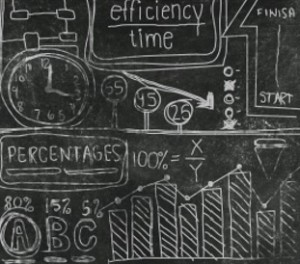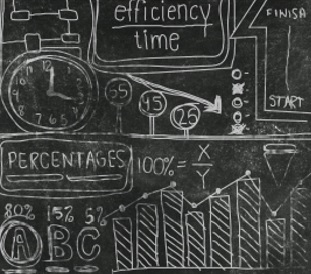 This is the second of a series of reports I'll be posting monthly about my own Life Hacks.
Why would I do this?
Because I not only want to deliver great Life-Hack related content, but I want my fans to know that I don't just talk the talk, I also walk the walk and often apply Life Hacks in my own existence; some of them work, others don't. Either way, I'll let you know.
I really hope these reports help you understand that you don't have to be a globe-traveling millionaire with 5 best-selling books, 100,000 blog subscribers and tigers on a leash to be a Life Hacker (I don't meet any of the above criteria —  at least not yet!), and I also sincerely hope my Life Hacks can inspire you to step outside the norm, gain an edge, and start living life on your terms.
Life Hacks for November
DIY Projects
I'm drained
If you own a house with an attached garage in an area where it snows during the winter, there should be a drain in the garage to catch and drain water created by melting snow.
Should.
The house I live in was built in 1999, making it relatively new (as far as homes go). There is a 2.5 car attached garage and an unfinished basement. The basement wall along the garage has always been damp since I moved here (about 2 years ago) and I never could figure out why. It's not an outside wall and there are no leaky pipes.
That is, I couldn't figure out why until recently.
Our first winter in the home was when I discovered the origin of the dampness. The temperature in the garage never drops below freezing so snow that collects on the cars melts when they're in the garage.
The first time I saw the puddle, I couldn't believe the size of it and was tempted to grab my fishing rod. The old occupants left a squeegee at the home and now I knew why.
The problem was, the puddle grew so large it encroached on the garage/basement wall and dripped down between the garage slab and foundation, causing dampness over a 16 year period. And having to continuously squeegee water from the garage on to the driveway (where it often turns to ice) is annoying.
Any smart home buyer will run the other way when foundation issues are suspected, and I was concerned about that happening when the time came to sell the house. Plus I'm not a huge fan of mold.
Luckily, I have a friend who does concrete work for a living, complete with a gas-powered masonry saw and a jack hammer.
He was kind enough to spend about ten hours with me one Saturday to help me do what the builder should have done and what the inspector should have nailed the builder for not doing.
And all it cost me was $90 in material and a pizza.
Though it has not snowed yet as of the time of this writing, I can rest a bit easier if it does knowing that water will be drained into the sewer rather than my basement wall.
According to my helpful companion, I saved about $1500-$2000 by going DIY on this job.
Start Me Up
Sawing concrete creates a huge amount of dust, so to avoid blanketing my car the day the drain was installed, I decided to move it out of the garage and park in the street.
I turned the key and — click-click-click — the starter solenoid wouldn't engage. Crap.
Plastic was thrown on the car to cover it and we proceeded with the concrete job.
Later, I remembered replacing the starter – which is an electric motor that cranks the engine when the key is turned, thus starting the car – back in 2007. I also remembered that the part has a lifetime warranty. Awesome.
Removing the old starter and inserting the new one looked deceptively easy. Two bolts hold it in place, but there are a myriad of hoses and wires in the way and also the battery, cruise control module, and other parts obstructing access on my particular car.
An hour and a half of work and a bit of frustration later, I was done and had installed a new starter with yet another lifetime warranty.
The part was free (initially paid for back in 2007) so the only cost involved was a bit of my time.
Fitness & Health
Music to My Brain
Lately, I've been listing to Brain.fm.
No, it's not a radio station you'll find on your FM dial.
It's an app that streams certain sounds, beats, and rhythms via the Internet to help you focus, relax, sleep, study, and a host of other things.
And it's even sanctioned by science, which appeals to the geek in me.
Here's what doctors from Northwestern University in IL had to say:
"In my work as a neuroscientist I have tested dozens of passive audio stimulation methods, and none worked, until I started working with Brain.fm, we performed several scientific tests and analysis to show it really efficacious and not a gimmick. I highly recommend it."
– Dr. Giovanni Santostasi, Neuroscientist at Northwestern University, Feinberg School of Medicine
Here's how it works…
First, subscribe to the app. It costs $6.95 per month and you can cancel any time.
Then grab some wireless Bluetooth headphones.
I use the LG Tone Pro HBS-760 because they're wireless, so I don't have to worry about pesky strangulation while I sleep with the music on, the ear buds are magnetic and stick to the main unit for storage which fits comfortably around the neck (without aforementioned strangulation) so not only do the buds stay in place, but the wires that connect the ear buds to the main section are very short, out of the way, and stow away nicely when you're done.
Now, get your smart phone, tablet, laptop, whatever.
Answer a few quick questions designed to help choose the right sounds to match your goals when you first start using the app.
Decide what you want to do: relaxed focus, intense focus, nap, sleep (for the night), read, etc.
Listen to the sounds, then rate how it worked afterward so the app can deliver the sounds that work for you.
So far, I can rate my experience with the app as positive.
My focus seems to be more intense when  I use it and it seems easier to get work done. The relaxed focus part helps me get in the right mode to read and retain without being too intensely focused and wound up. Even napping seems to be better, as I tend to fall asleep quicker when using Brain.fm.
Nose Job
What better way to spend your birthday than having elective surgery?
Okay, maybe there are some better ways, but that's exactly what I did this year.
No, I'm not sadistic. The doctor who performs the surgery is only available one day per month, which just happened to be my birthday in November. Sure, I could have waited until December, but then it would have been right before Christmas.
And besides, I wanted to get myself a gift this year – the gift of breathing through the nose.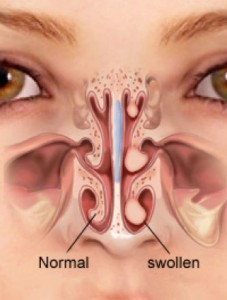 What's a turbinate?
Since I was a young child I've suffered from nasal swelling, or turbinate hypertrophy, in medical lingo.
Turbinates are bumps inside the nose whose purpose, I was told, is to warm up the air before it hits the lungs. A quick search yielded other functions also. Sometimes turbinates get a big ego, spiral out of control and gro swell, making it difficult to breathe through the nose, especially for people with allergies (like me).
While being put to sleep isn't technically necessary, the idea of taking a 4″ needle up the schnoz to administer local anesthesia, then watching blood drip out of the nose during the actual procedure didn't sound fun so I opted to go under completely.
After anesthesia, a radiofrequency probe is inserted into the nose and turbinates. This causes a reduction in the size of the tissue making up the turbinate. The whole procedure takes about 10-15 minutes.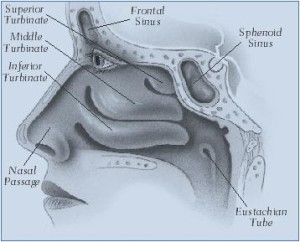 Though I'm still recovering as I write this, so far it has been decent. The first day was great and I was breathing clear, though I was tired from the anesthesia. Then the swelling actually got worse for a few days before getting better as it is now. I'll update my progress as necessary.
What's Next?
The Holidays are sure to keep me (and everyone else) busy, but I plan on creating my own blog with my own content in December (update: that's this blog you're reading now).
I'm also continuing the flexibility experiment I discussed in October's report. All I need to do is find a way to measure any progress.
And I'm sure there'll be more things to fix (and save money) being the owner of a home and 2 vehicles, although it may not hurt my feelings if I have nothing in the DIY department to report for December 🙂