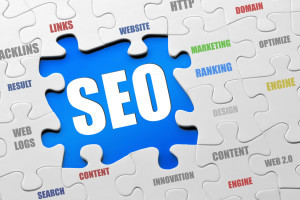 Like a character from a bad horror flick inspiring fear in the minds of young children, so does the phrase search engine optimization (or SEO) in the minds of many business owners and web masters.
Perhaps you've paid SEO firms several thousand dollars per month to perform this black art – after all, they have the magic potion and know all the right spells – don't they?
Or maybe you've done some research online and taken a crack at SEO yourself, only to be frustrated by the amount of information out there, endless algorithm changes,  or intimidated by the technical side of SEO.
Well, I have good news for you..
SEO is not some mysterious black art, and in fact, many of the search engine optimization techniques that pack the most bang for the buck are easy to do and require little to no technical skill. Platforms like WordPress and others make SEO ridiculously easy, no technical skill required.
At the very least, after reading this you should be able to have a somewhat intelligent conversation with an SEO company (and see if their doing the work they're charging you a $1000+/mo for) if you choose to farm it out to someone else.
What is Search Engine Optimization or SEO all about?
Many people already know this, but some don't so I'm going to explain it. The idea behind search engine optimization is to get popular search engines like Google and Bing to first crawl and index your website, then rank it as high as possible, preferably high on the first page of the SERPS (search engine results pages).
Many studies have shown that searchers rarely ever look at search results beyond the first page, and most of the clicks on the first page go to the #1 ranked site, with the number of clicks decaying almost exponentially as searchers work their way down the search results to the #2 ranked site, #3 and so on.
Because 99.99% of clicks go to search results on the first page, it is very important to do your best to get your website on the first page of the top search engines. Google followed by Bing are the two most important search engines for most of us.
There are other ways to drive traffic to your site, but most of them involve either spending money on ads, doing a ton of work on social media, relentless commenting on other blogs, email marketing, making videos or all the above. Organic traffic is free, and although SEO requires some work, the pay off can be higher.
The Three Hats of SEO
Residents that live in the world of SEO have three different hats they can choose to wear.
White hat SEO
White hat SEO refers to tactics that are generally acceptable to the search engines and are considered to be honest. These tactics do not attempt to "game" or fool search engines into ranking your page higher or fool people into clicking your link only to find out that your site doesn't have the content they were searching for. White hat SEO techniques are not shady, spammy, or unethical. These are the techniques I'll be sharing with you.
Black hat SEO
Conversely, black hat SEO uses deception and shady, unethical, and/or spammy tricks to game the search engines and Web browsers. While these tricks may work for a little while, search engines discover them rather quickly. Web site owners who are caught using these tactics usually face a severe penalty, including having their site de-indexed (dropped from search results) completely.
An example of black hat SEO follows. Suppose it's 1995 again and you have a website selling cigars. You want more traffic quickly, so you have the word "cigars" written in white font on a white background over and over again on the home page.
Visitors to your site will not be able to see white writing on a white background, but the search engines can. Since you have the keyword "cigars" on your home page 500 times, the search engines give you top ranking — for a while.
Of course, a trick like this would NEVER work today, but the Internet was sort of like the Wild West in the early days.
Suffice it to say that while black hat techniques may bring you traffic for a little while, luck will run out sooner than later and penalties imposed by Google and Bing can be harsh for those practicing black hat SEO.
Grey hat SEO
Grey hat SEO refers to tactics that aren't quite black hat, but aren't quite white hat. These tactics are on the fringe between the two and one search engine algorithm change is all takes to throw your site over to the dark side.
Want an example of something that may be considered grey hat these days? Imagine a roofer who conducts business in 5 different cities in his surrounding area. He has one main website, roofing.com.
Because the roofer wants more business from the other 4 cities in his area he decides to set up four more website with his contact information and ads. The domains are city1roofing.com, city2roofing.com, and you get the idea. While this may help bring in business from home owners looking to hire someone in their backyard, search engines may frown on this if they discover all five websites are promoting the same business.
To be safe, grey hat techniques should usually be avoided.
So now we've talked about what SEO is and had a look at three hats of SEO.
Because there is so much to say about SEO (volumes have been written on the subject), especially for beginners, and for the purpose of brevity, this article will be split into multiple parts.
Next time, I'll get into the nitty-gritty and show you how to some basic, yet powerful, SEO on your website.
Meanwhile, how much do you know about SEO? Comment and share with us. Then join Life Hackers' Mastermind (yep, it's free) and help your fellow Life Hackers.